RUSTIC
ANTIQUE EXTERIOR, MODERN INTERIOR
The Jankó's rustic product line offers the perfect solution for the lovers of contemporary villas and rustic style. Its aim is to combine traditional values with modern architectural elements to provide maximum comfort. It is characterized by a graceful, unique look, and what's more, the manufacture of the narrow casing, high glass ratio, fancy mullion or siding can be also provided. While it represents the traditional value from the outside, it provides the appropriate technical solutions from the inside for the requirements of the era: heat and soundproof glazing, drainages, EPD seal against unwanted air movement, 30 mm locking plates for security, Plug Tec corner joints in the interest of high load capacity, high quality wood material usage and robotic technology surface treatment for harmonious appearance.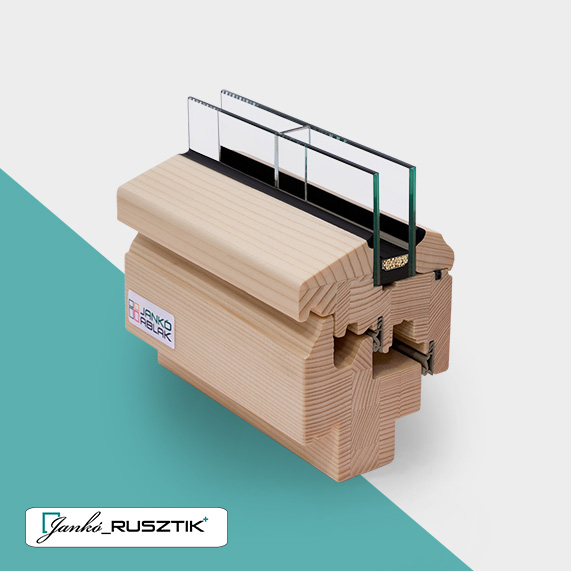 ANTIQUE WINDOWS
Our beautiful, uniquely designed windows reminisce the beauty of old days from the outside, while it perfectly secures the comfort of the modern lifestyle from the inside. Available in double or triple glazing in three sizes: 68, 80 and 92 mm.
We can align the windows with the frontage and we can produce hidden or visible fittings, polished brass, matte or brushed accessories on demand. Bring your windows to perfection with shading devices! Even unique narrow muntins can be realized.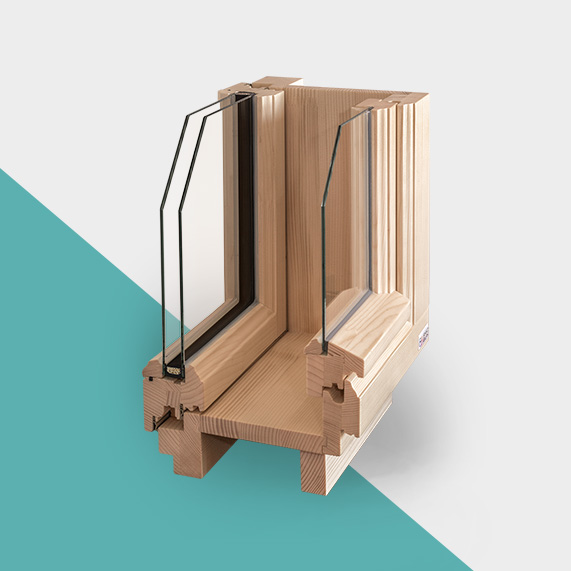 JOINT WOOD FRAME

The essence of the jointed wood frame structure is that the outer and inner casements are connected to a wood frame by the help of fittings. It is an ideal solution for contemporary houses, because it is guaranteed to meet all of the monument protection regulations.

Technical parameters:

UG = 1.1 W/m2K (Heat transmittance factor of the glass)
Uw = 1.6 W/m2K (Heat transmittance factor of the structure)
Rw = 32 dB (-1; 5) (sound insulation)
g = 63% (total energy transmittance)